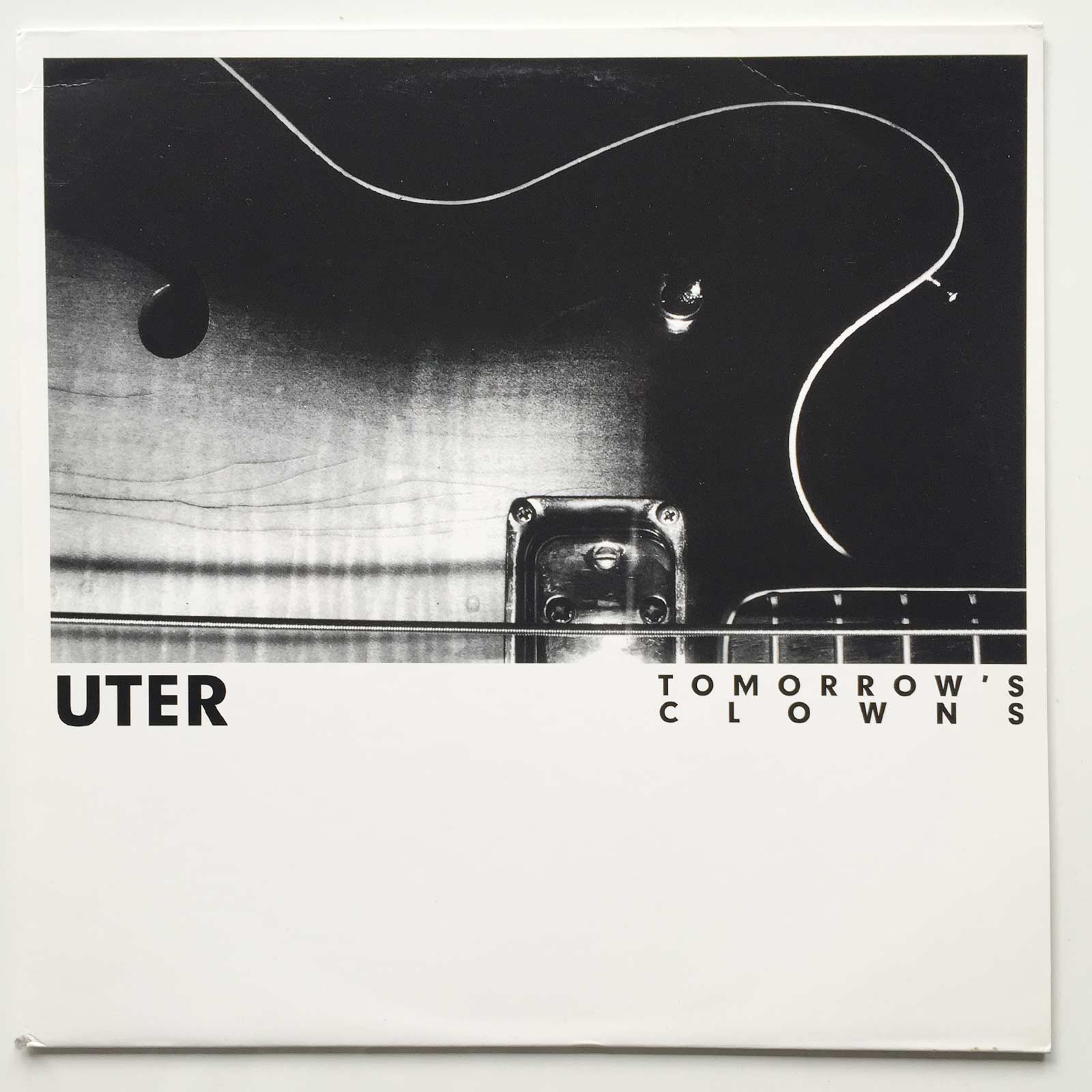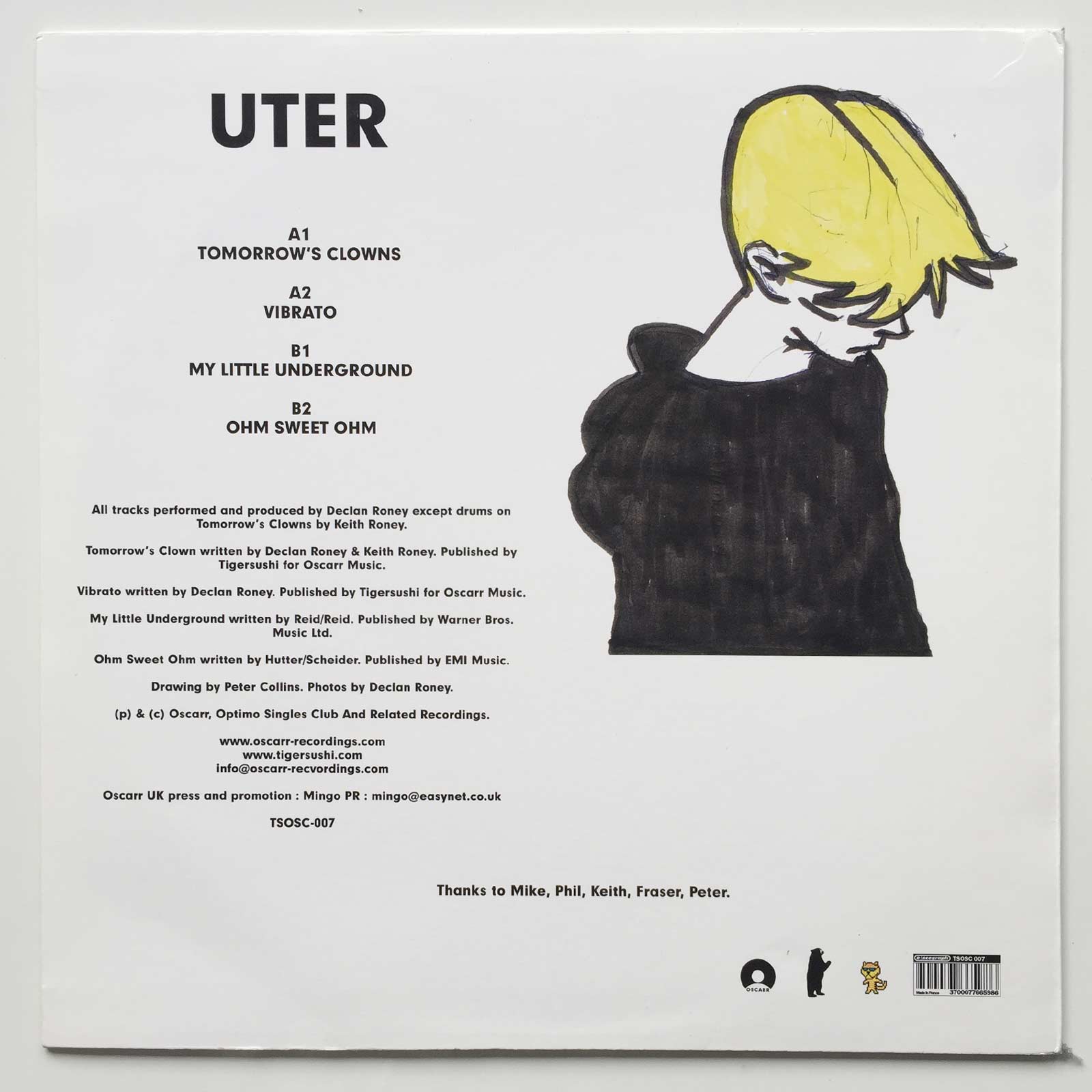 I have this record because my friend Marceline was in the band. She lived in Glasgow at the time of the record's release (which is not officially stated on the sleeve, but Discogs places it as 2004), and she was deeply entrenched not only in a very vibrant Glasgow music scene, but in an international pop underground centred around her Diskant website. The website is no longer active, but it's been archived and (at the time of writing, at least) is still available to view. Diskant, and many of the bands associated with it (some loosely, some intimately): Mogwai, …And You Will Know Us By The Trail Of Dead, Oxes, Lapsus Linguae and about a billion more, represent a time that for me was, musically, one of my favourites. Endless high-quality gigs, a hugely warm sense of musical community, a world that hadn't yet been swamped by social media, and records after records after records.
The band I was in at the time played at least one gig in Glasgow with Uter: I think it was at Mono, a smaller sibling to the city's Stereo venue. That could even be where I acquired this record (although, I should note, I believe that the record doesn't feature Marceline, who I think was part of the band's live personnel). Uter (without an umlaut on this release, but with on others), were a combination of Krautrock, electronica and indie-pop. Tomorrow's Clowns includes a cover of Kraftwerk's 'Ohm Sweet Ohm'. Oscarr, the label on which this 12″ was released, was actually an acronym: Optimo Singles Club And Related Records – an offshoot of Optimo, the hyper-cool Glasgow label and club. I remember thinking at the time that it was cool that my friend's band had released a 12″ – it was more common at the time for the more financially viable 7″ or CD formats to be around.
The artwork on Tomorrow's Clowns is uncredited, although a drawing on the back is by somebody called Peter Collins. The front cover is stylishly austere: Futura type, luxurious white space, and a moody mono colour scheme (used even though the cover could have been full colour, as the drawing on the rear is in colour. One frustration about the artwork? The text on the spine is the wrong way up! It runs bottom to top, when the record is shelved with the front cover facing to the right, rather than top to bottom. A subtle niggle for those of us that enjoy scanning the spines of records in idle moments.
Here's an impressively poor-quality video of an Uter gig in 2005. A slice of Glasgow life at the time, if nothing else: