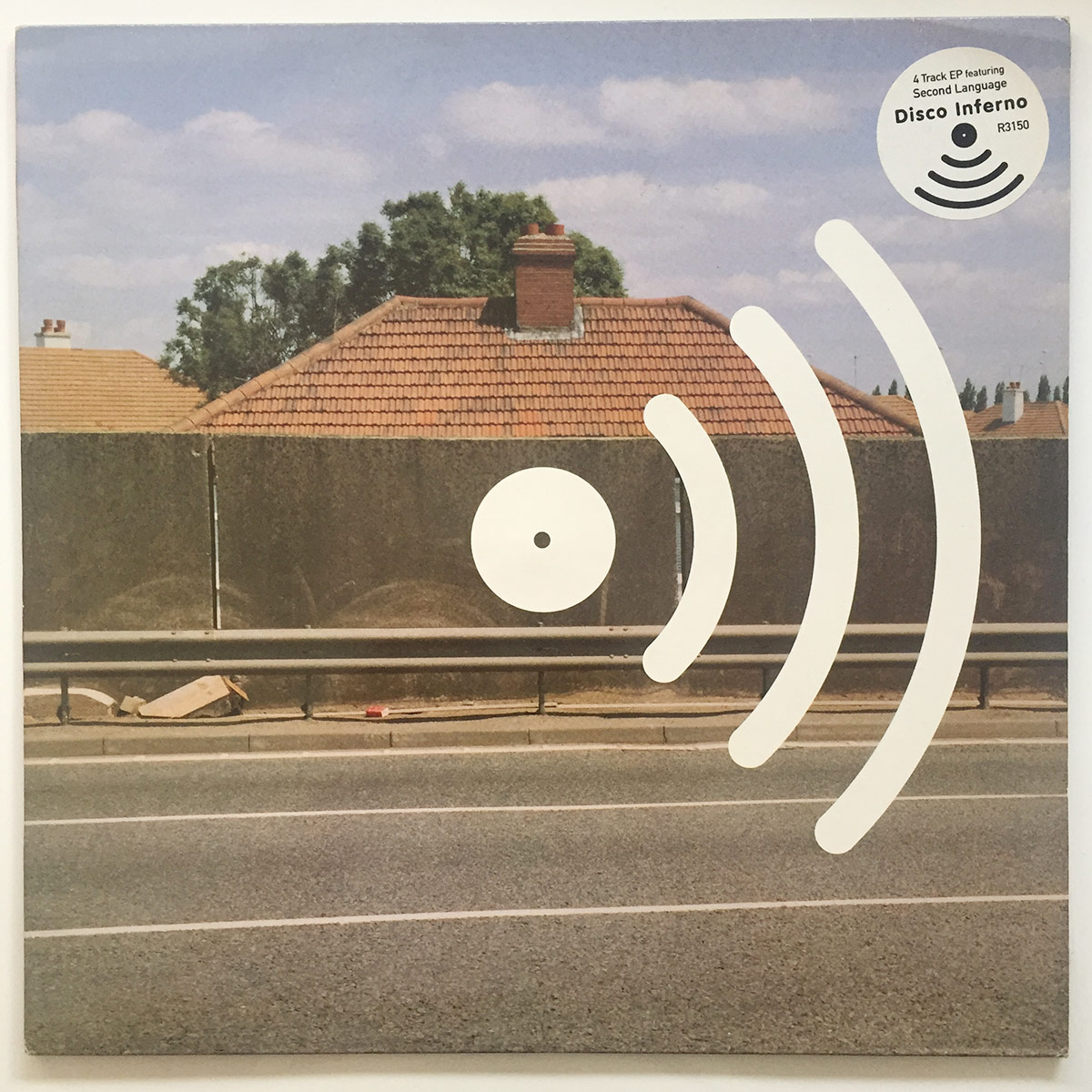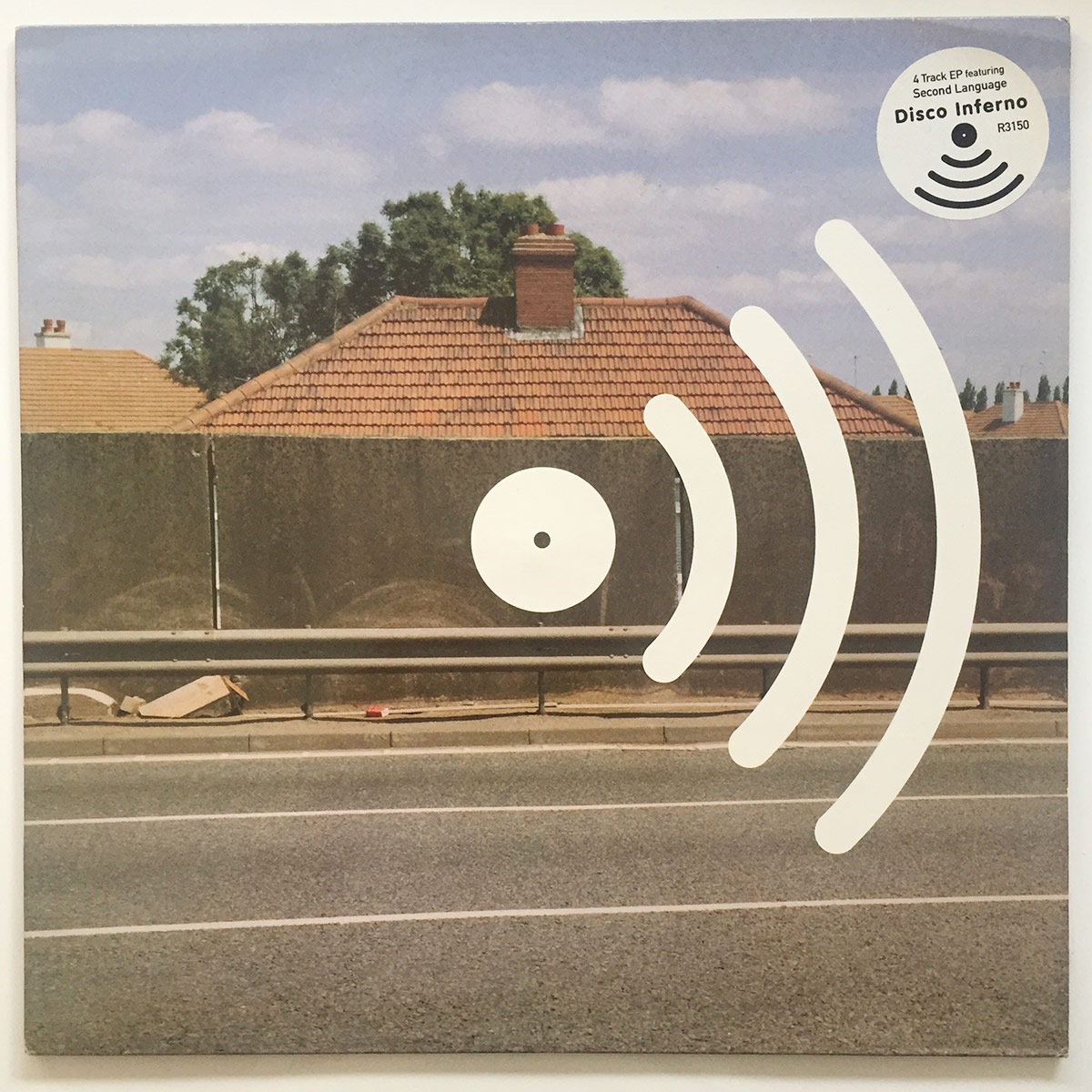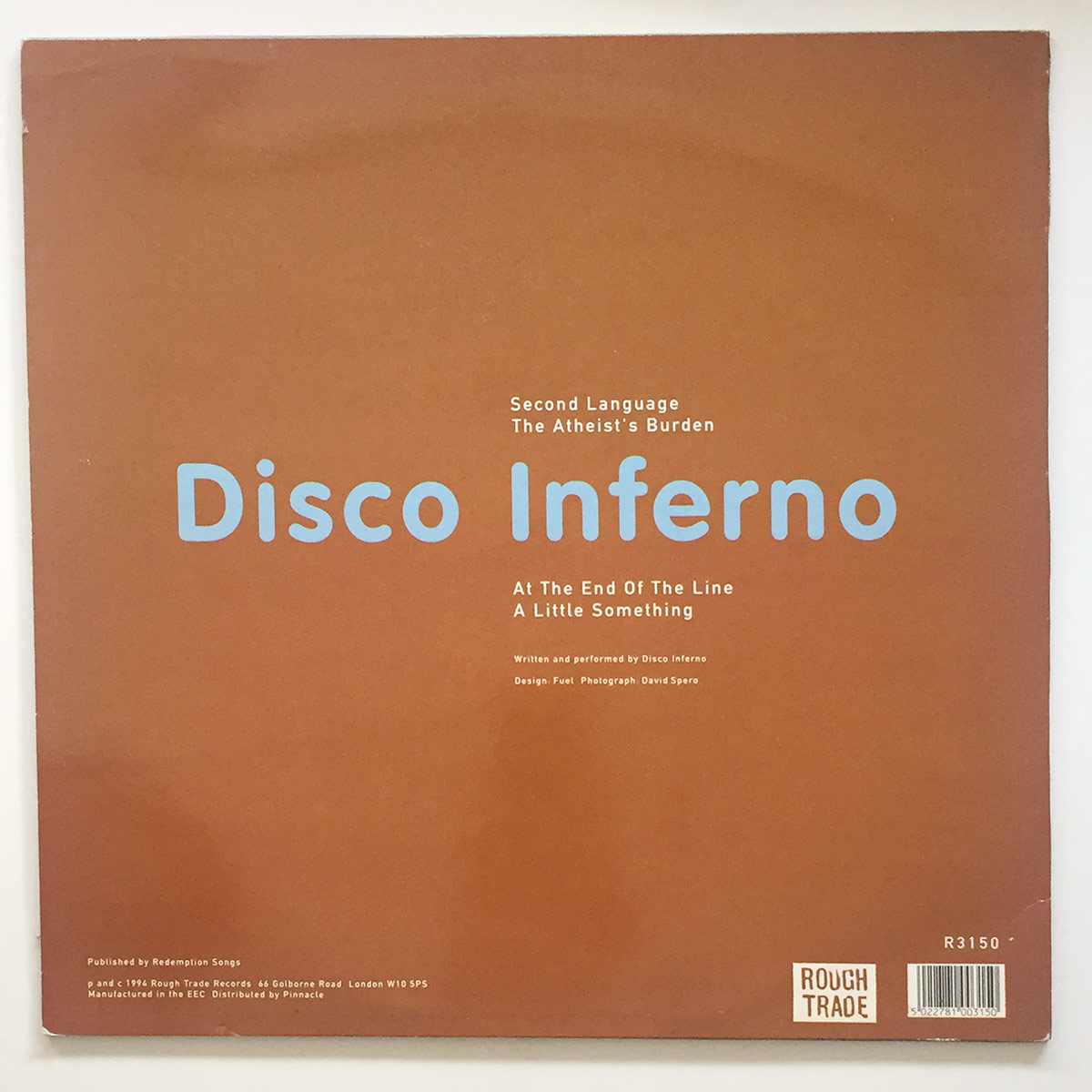 I have no idea exactly where or when I bought this record. It was long enough ago that it was almost definitely purchased in a shop, rather than online. Based on its year of release, it is likely that it was when I lived in Reading and, therefore, it's likely that it was bought in a record shop in Reading. Green River? HMV? Sound Machine? Perhaps.
I will have bought this as Disco Inferno always seemed to represent three things for me:
A band that everybody seems to be in awe of, and refer to as a great thing that are worth listening to.
A band whose records were rather difficult to find (in my experience, at least).
A band whose records – possibly because of point two – often seemed to be expensive to purchase.
There's a good, long Wikipedia entry about Disco Inferno, which mentions their connection with Bark Psychosis, another band for which the above three points can be applied. They're a somewhat unique band, dabbling in the early templates of post-rock with a combination of subtle electronics and more traditional 'alternative' (for want of a better word) sounds.
The front cover artwork is excellent: mysterious, iconic, hinting at something, as fantastic as it is mundane. The design is by Fuel, an agency who have been around long enough to be thought of more as originators than as hipster bandwagon-jumpers. They're still around, by the looks of it. The front cover photograph is by David Spero, whose 'thing' seems to be this kind of slightly normal, but somewhat strange, real world image.
The back cover is typographically-based, using the always-hilarious-to-refer-to typeface VAG, which the serious-faced typographers amongst us will point is named for its origination in the Volkswagen AG company. It's a nice, friendly typeface.
The runout groove of Side A features the message 'FUCK THE LOT OF YOU', in case that's worthy of note. Always worth checking the runout grooves. Hidden messages may await therein.