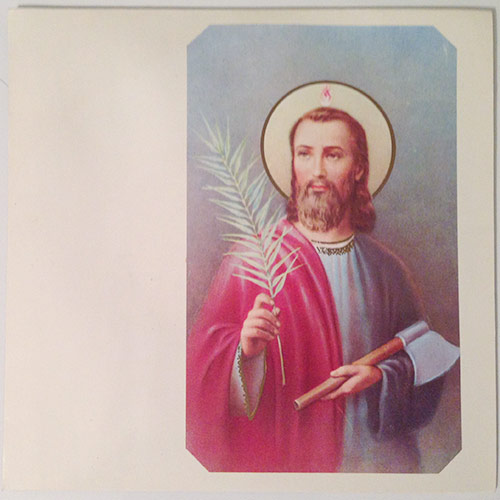 I must admit, I (recently) bought this record purely because I'm a huge fan of the American band Unrest – they covered 'When It All Comes Down' and held a strange obsession with Miaow singer and guitarist Cath Carroll, naming a (fantastic) song for her and using a Robert Mapplethorpe photograph of her as the cover image for their Perfect Teeth album. It's a great song, and the Miaow version is jaunty, melodic and good listening – indeed, proof that Unrest's version is a very faithful cover.
Miaow were a band from Manchester who were active in the 1980s (including contributing a track to every indie-pop fan's primer of choice, C86) and Cath Carroll has done a lot of interesting things. Here are a few of them, plucked from a (hopefully correct) Wikipedia page:
She played in a band called Property Of… in the late 1970s, along with former Warsaw drummer Tony Tabac
She wrote for NME and City Limits
She married Big Black guitarist Santiago Durango
She's written books about Tom Waits and Fleetwood Mac
This record, released on Factory, sports a disarming image on its sleeve; the sleevenotes don't mention who created it, but do mention 'Sleeve: Cath/Brian/Slim Smith' – yet another string to Carroll's bow, with the input of 'Brian', who isn't a member of Miaow (anybody know who Brian is?) and Slim Smith, a designer with a huge catalogue of impressive work. Oh, and here's proof that not all Factory sleeves were designed by Peter Saville!
So, some nice connections to end with: Avant-prog group Henry Cow release a 1974 album named Unrest. Avant-indie group Unrest name themselves after this album from around 1983 onwards. Avant-pop group Miaow slot somewhere in between.
(A final footnote: if the record sleeves looks a little wrinkly, well, as Milli Vanilla would say – blame it on the rain…)
Links: Miaow (on Wikipedia) / Factory Records (fan site)