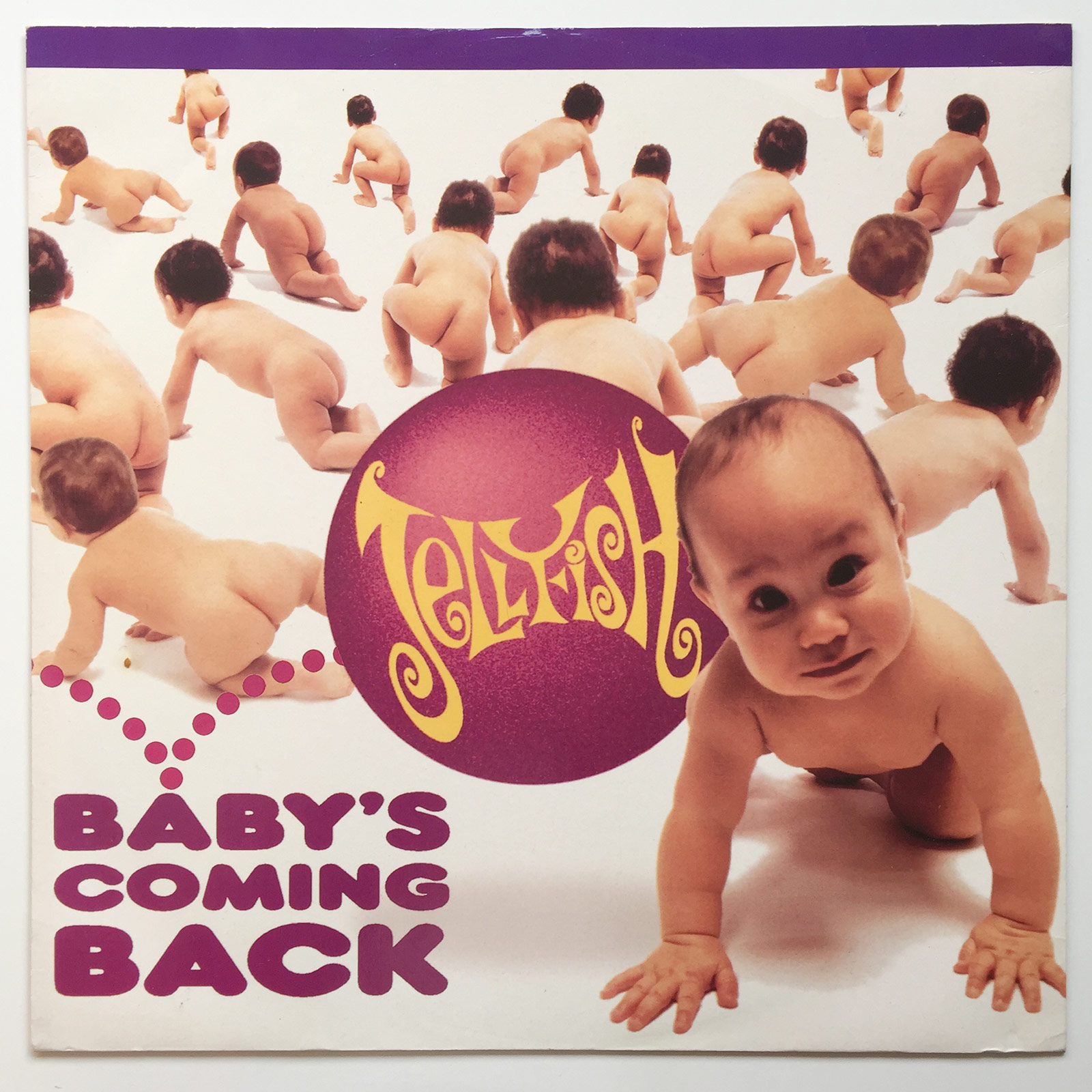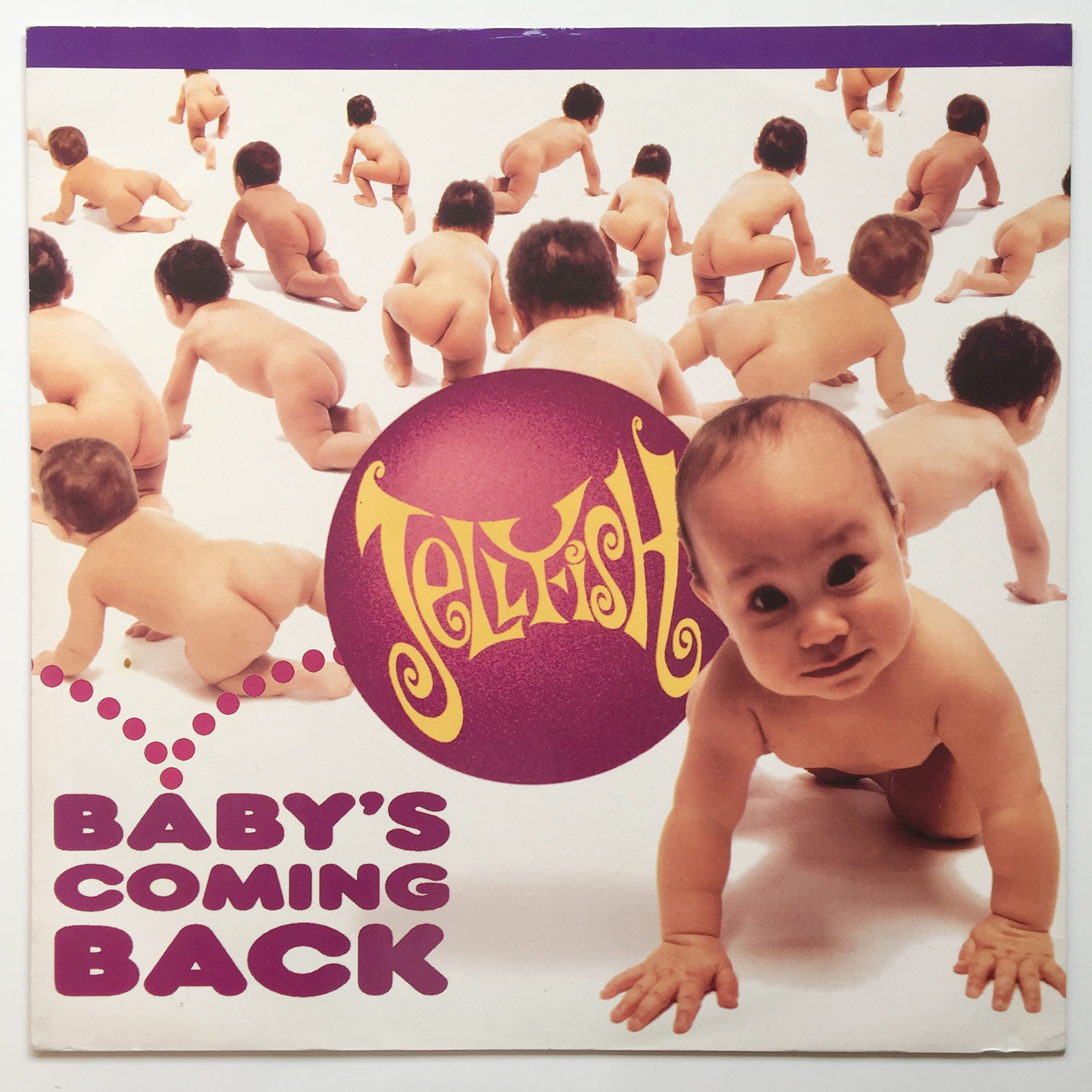 I bought this 12″ pretty much when it came out, from a shop in Shrewsbury that I forget the name of now. It was upstairs, and just around the corner from the entrance to Shrewsbury Castle, I think. I bought the record because Jellyfish – at the time – seemed to represent a combination of the 1960s-ish pop, indie-pop and general 'indie' that I was heavily into at the time: a kind of independently-minded guitar band that took many of their cues from the sixties (and perhaps a little bit of the seventies). It's highly likely that I've not played this record since very soon after I bought it, as it's actually not particularly good. Now that I'm older and wiser and have more historical context than I used to, it feels that Jellyfish were more of a cynical pastiche of things I like, than a band that really 'meant' it. More funny-wigs-and-flares-at-a-fancy-dress-party than drug-drenched drop-outs that don't even realise what decade it is.
However. "Baby's Coming Back" is not that bad; it's just very measured and safe-sounding. Lightweight pop that isn't offensive enough to be anything much of a problem. Not unpleasant if you're in a forgiving frame of mind:
The cover artwork is pretty poor. A somewhat literal photographic interpretation of the song's title, along with some teeth-itch-inducing typography (letterforms stretched to fit the width required, ouch). The band logo isn't so bad, however. But the whole thing has a rough'n'ready (and not in a good way) look that suggests not much time or effort was put in: the photo cutouts are fuzzy and inaccurate, and the whole cover is in weird, low resolution style. No artwork credit is given on the rear sleeve. Maybe it was a hassled Charisma employee who was instructed to bang this together without too much notice.
By the way, I know that Charisma wasn't an 'indie' label. But the late 1980s and early 1990s were an odd time. The whole of Britain was going indie-mad, and this was the time of all kinds of indie acts being signed to all kinds of major labels and pushed out with all kinds of multi-formatted, expensive releases. "Baby's Coming Back" was also released as a 7″, CD, and cassette. I guess we were, at the time, slightly before the true madness of multiple 7″ releases featuring any number of quickly-generated remixes of a lead track.