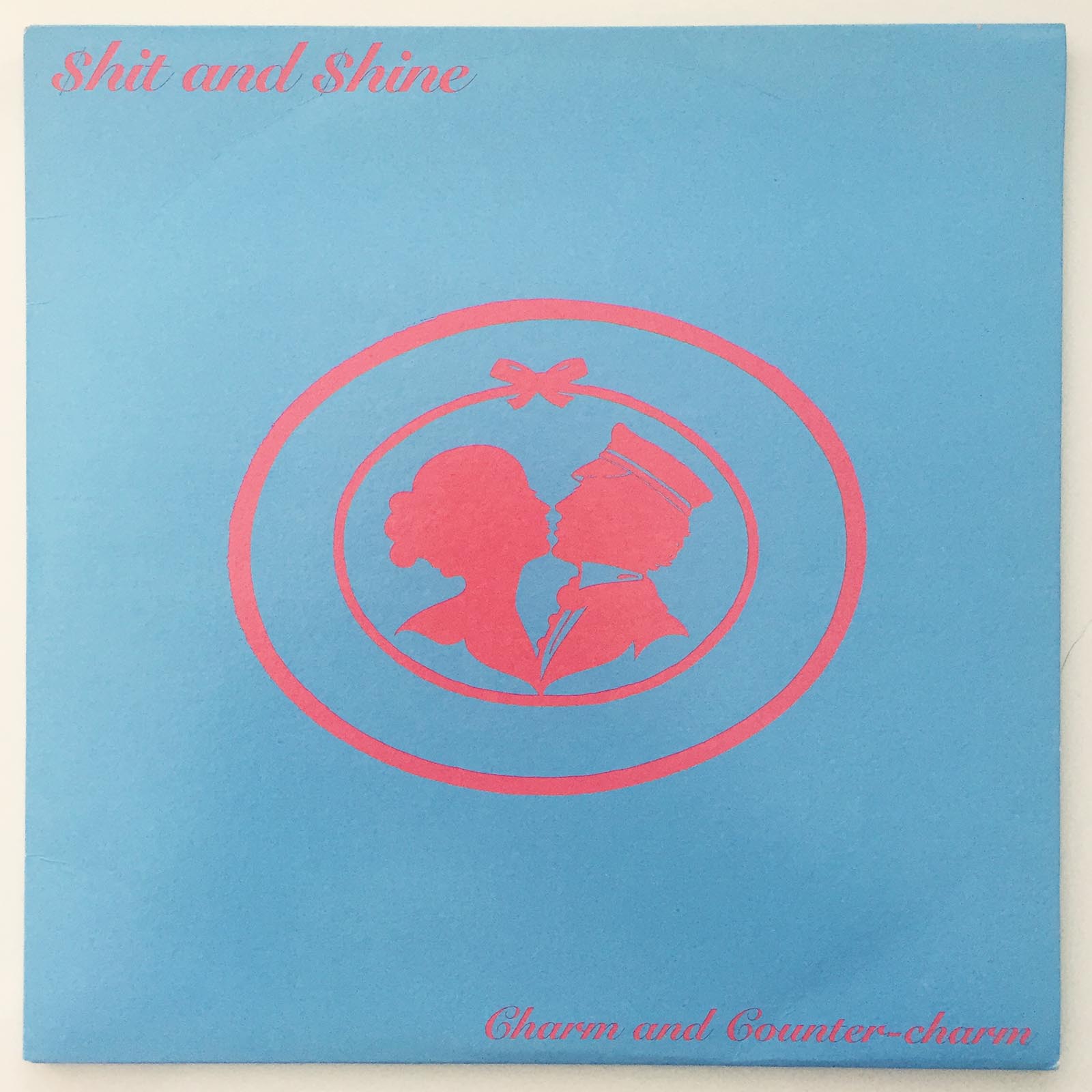 The second mention so far here of Shit And Shine, despite my record collection being inordinately weighted in their direction, due to them being not only an endlessly entertaining and fascinating it, but also to them being ridiculously productive in terms of their vinyl output.
Full disclosure: for this website I like to use a random number generator to genuinely select a random record for me to blather on about. This time, I must admit, I felt like writing about a 7″ record, so I rolled the electronic dice more than once in order to do so. I feel my integrity remains intact.
Interestingly, looking up this record in my big old spreadsheet made me realise that it was actually listed in there twice for some reason. I'm pretty sure that was a mistake (unless a second copy isn't in the alphabetically-ordered shelves, shock horror) so has now been corrected.
The other Shit And Shine record I've written about on here, released in 2013, is a lot newer than this one, although there is no release date shown on the record. Discogs has it as 2007. 'Charm and Counter-charm' is a 45 rpm early example of the mutated disco music that S&S have since gone on to do a lot more of: a thumpingly repetitive beat backdrop, with hacked-up and squirked samples chucked liberally around the place. There are two tracks on the B-side – 'Creepy Ballerina' and 'Flower Petal Sword' – that are totally different. The first is a cheeky little sound experiment, with a spooky child voice echoing and echoing; the second is like S&S of old, guitar-and-drums-based repetition and cut-up that feels like a Butthole Surfers outtake stuck in an infinite loop. Not too shabby.
Not a lot I can share about the For Us label, as this is the only record I have from it. Endless fount of knowledge Discogs describes it as "Rough Trade Shops in house label", which is interesting. Its roster includes a huge variety that takes in Liliput, Gravenhurst, The Undertones and Spearmint at a brief glance – so perhaps it's a label that releases whatever Rough Trade staff are currently into?
The artwork is functional but not unpleasant: a jarring red and blue colour scheme subverts the cutesy imagery and typography. Shit And Shine throw in various challenges for the vinyl archivist – on this release the cover has them as $hit and $hine; I've also seen Shit & Shine, Shit And Shine, $hit & $hine, and possibly more. In my records they all get bracketed under 'Shit And Shine', as I haven't got time to deal with their lexicographical nonsense.