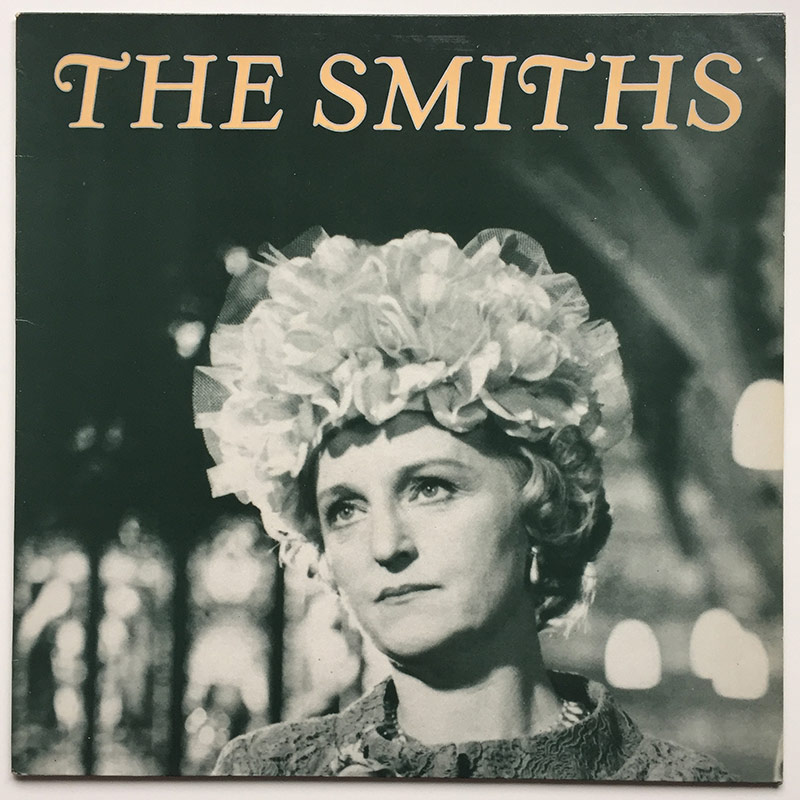 The Smiths are, for me, an odd band. I've got a few of their records, but I'd never really describe myself as a fan. Whenever I hear any of the vast majority of their songs, I'm reminded that I like them, and 'This Charming Man' and 'How Soon Is Now', in particular, I really like. Yet still, I'd never really describe myself as a fan. I'm not sure why this is, but I've an inkling that the root of the problem is… Morrissey.
His singing voice often threatens to slip into self-parody, and the way he carries himself has always been kind of a bother. His questionable use of the Union Jack, and more so, his vocal support of Brexit, set him out as somebody who clearly has a very different worldview to me – to put it kindly. Obsessive Smiths fans are a weird phenomenon, too, although I used to enjoy seeing Morrissey-haircutted groups of scrawny lads hanging about in town.
'Sleeve by Morrissey', it says on the back of this 12″, and I guess that for all his faults, at least Moz had a certain sense of style or what would now be referred to as 'branding'. The Smiths' record sleeves were unfailingly good things – very simple, very effective, very consistent in their approach, and a pleasing connection between sound and image.
On this cover is Avril Angers, in a still from The Family Way from 1966, which I haven't seen but have just read about. It starred John Mills, grandfather of Kula Shaker's Crispian Mills, so there's a six-degrees-type connection between The Smiths and Kula Shaker, if you want one. Despite it being a 'sleeve by Morrissey', there are also credits for Caryn Gough (layout) and Jo Slee (art co-ordination), which perhaps brings to mind an Apprentice-style scene with Morrissey sitting next to trained experts, telling them how to do their job. What fun.
According to Wikipedia, Morrissey fronted Slaughter & The Dogs in the late 1970s, which I didn't know – and which I'm not quite sure is true? He was also a huge New York Dolls fan, which makes me warm to him. A little.