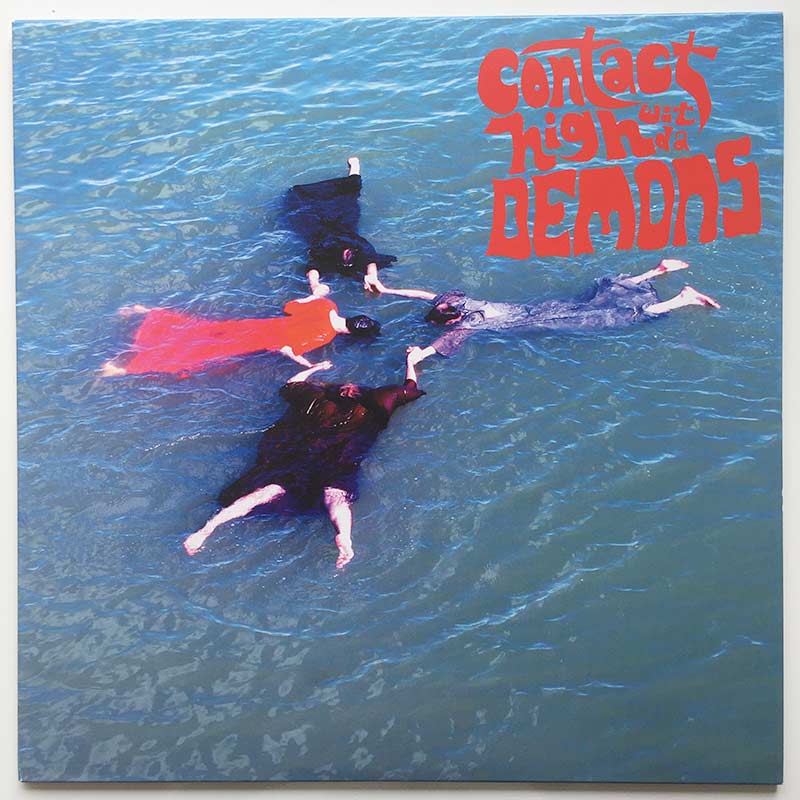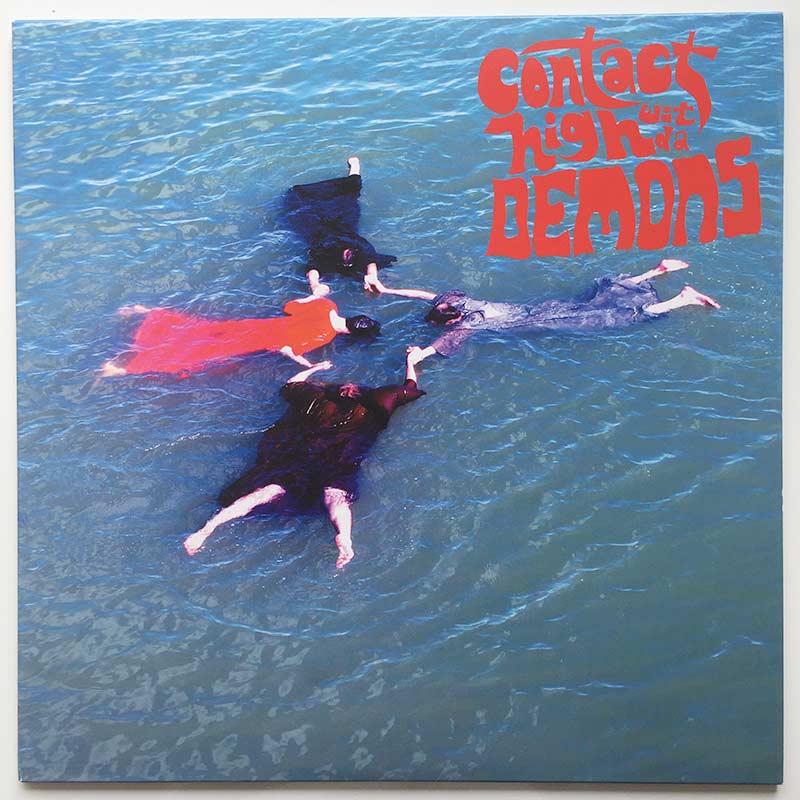 Nestling down at the far end of the alphabet – in between Young Knives and The Zodiac – it's the heftily-named You're Smiling Now But We'll All Turn Into Demons. This is a band that's hovered around my radar for quite some time; I seem to remember that they once sent a demo and asked about playing the music festival that I help to organise, many years ago. It didn't work out that time, I'm not quite sure why, as they're a good band with a strong line in fuzz rock that ticks a variety of boxes for me: a bit late-1960s, a bit Melvins-esque noise, a bit Hawkwind.
This album was released in 2014, according to Discogs, but there isn't a year mentioned on the sleeve or on the records. I bought it around the time of its release, not only because hearing about its availability tweaked my "oh, them!" memory banks, but because the Cardinal Fuzz label is a reliably strong source of decent music that's likely to be positioned somewhere or other up my street. The label's run by a hard-workin', good egg named Dave, who also produces – every now and then – a great-looking and great-reading fanzine called Optical Sounds. According to the blurb on this album's Bandcamp page, Cardinal Fuzz was partly kicked off in order to release this YSNBWATID album: "One of the main reasons we at Cardinal Fuzz entered the choppy waters of record making was with the sole intention of doing justice to this gloriously fuzzy psych/garage monster on the format it truly belongs."
The record's front cover, and a photograph on an insert contained within, hints at the four-piece band – I'm presuming it's the band members shown – being part of some kind of robe-wearing, Satan-hassling cult. There's some groovy-style hand-done typography on the sleeve, and the back cover (shown below) follows in its style, with a tritone high-contrast image of the band members. (A tritone is, of course, The Devil's Sound; how appropriate). The artwork overall is credited (on the insert) to the band. The insert also mentions that the record was mastered by one 'Peter J Croissant': I don't believe that that's a real name. Those jokers.
The album is out of print now, but can be listened to and downloaded via Bandcamp: