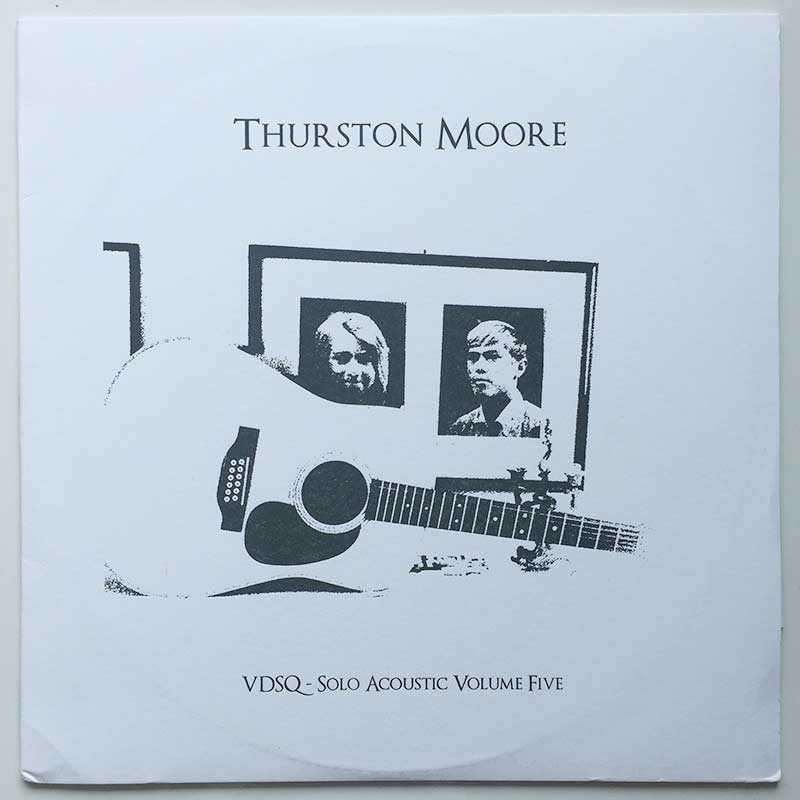 Thurston Moore was, of course, the frontman of my all-time favourite band, Sonic Youth. He – and they – are therefore responsible for a hefty wedge of records in my collection. As a band, their output is pretty huge and varied in style; as a solo artist, even more so. This album was released in 2011, according to Discogs, although no release date is given on the sleeve – the only date mentioned is that the recordings for the album were made in 'early 2010'. Sonic Youth ended in late 2011, after the unfortunate shenanigans going on between Moore and bandmate/wife Kim Gordon, so this album was released at around that time. Before and after that time, Moore is/was involved in a relentless number of solo and side projects – he's famously a fan of records, musical history and the avant garde, and seems keen to make his mark in recorded form whenever possible.
Jack Rose, for whom this album is named, was a much-loved American experimental guitarist, who sadly died in 2009. The ten tracks on 12 String Meditations For Jack Rose, performed on an acoustic twelve-string guitar, are in a Jack Rose style, but are I think original Moore compositions. The rear sleeve mentions "song titles courtesy Byron Coley", suggesting that the pieces on the record were played and recorded first; named second. Vin Du Select Qualitite released ten of these Solo Acoustic albums, including work by Chris Brokaw, Sir Richard Bishop and Bill Orcutt. Read about the label, and its output, here.
The artwork for the record is in the style of the whole Solo Acoustic series: thin white card stock, typography in Trajan, and a high-contrast monotone image on the cover. It feels like it's letterpressed. On the rear, simple centred type has credits and a track listing. It's clean, neat and slightly boring, although I don't know who is pictured on the cover, so perhaps that carries a story that would add depth. The design is credited to Anthony Pappalardo, which is the name of a famous skateboarder, according to Google. Is this the same person? Who knows. An 'Artist's Edition' of the record also exist, with 'limited exclusive artwork'. It's signed and numbered by Thurston Moore, limited to 100 copies, and on coloured vinyl.